Accolades
Trusted by Leading Theranostics Centers
The majority of SNMMI Radiopharmaceutical Therapy Comprehensive Centers of Excellence Centers count on MIM SurePlan MRT.
Leading hospitals rely on MIM SurePlan MRT to standardize and automate dosimetry.
Learn about how your site can become a center of excellence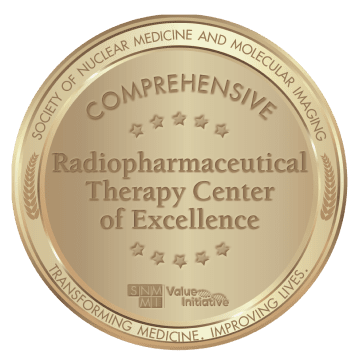 In-Depth
Dosimetry from Start to Finish
Maximize your existing resources and reduce manual effort with MIM SurePlan MRT's comprehensive workflow. Automate the dosimetry process from reconstruction to dose calculation.
Explore the Workflow
Curve Fitting and Integration
What's Included
Multi-Isotope Support
MIM SurePlan MRT provides comprehensive dosimetry support for:
In-Depth
Why Dosimetry for Radiopharmaceutical Therapy Matters
Stephen A. Graves, Ph.D., talks about the significance of dosimetry for radiopharmaceutical therapy and the relationship between radiation-absorbed dose and biological effect.
Contour ProtégéAI+™
Powered by AI
Tired of segmenting your images from scratch? Zero-click AI-driven auto-segmentation is included with SurePlan MRT, so that your contours are ready when you are.
Learn More about Contour ProtégéAI+
Resources
Explore the Latest Research Articles, White Papers, and Abstracts