What's Included
Multi-Isotope Support
MIM SurePlan MRT provides comprehensive dosimetry support for:
How It Works
Dosimetry from Start to Finish
The history of dosimetry is fraught with tedious computations and over-simplifications.
Maximize your existing resources and reduce manual effort with MIM SurePlan MRT's comprehensive workflow. Automate the dosimetry process from reconstruction to dose calculation.
Explore the Workflow
Curve Fitting and Integration
In-Depth
Why Dosimetry for Radiopharmaceutical Therapy Matters
Stephen A. Graves, Ph.D., talks about the significance of dosimetry for radiopharmaceutical therapy and the relationship between radiation-absorbed dose and biological influence.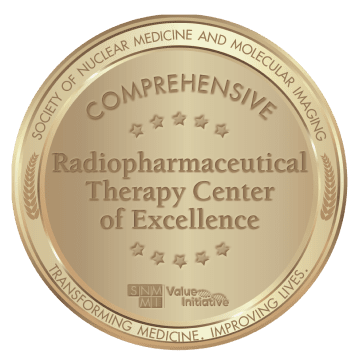 Contour ProtégéAI®
Expedite Your Segmentation Workflow with Automated Contouring
Contour ProtégéAI™ is a clinically practical auto-contouring solution that uses deep learning algorithms to generate accurate initial results that require minimal editing. Auto-contouring is designed to segment and standardize every step of your radiopharmaceutical therapy workflow – from image acquisition to reporting.
Resources
Explore the Latest Research Articles, White Papers, and Abstracts