Integrate MIM with MIMcloud
Manage studies, push and pull images, and easily share studies with others inside or outside your institution.
Access images from any internet connection.
Enhance teleradiology and multi-institution reading operations.
Use MIMcloud as a secure, long-term off-site storage backup.
Share images with referring physicians, partner institutions, and patients.
Collect or contribute images for clinical trials.
Compatible with every workstation with MIM 6 or later.
Does not include a license of a desktop application.
Mobile MIM™ can display DICOM stored in MIMcloud via iOS, iPadOS®, and macOS® applications.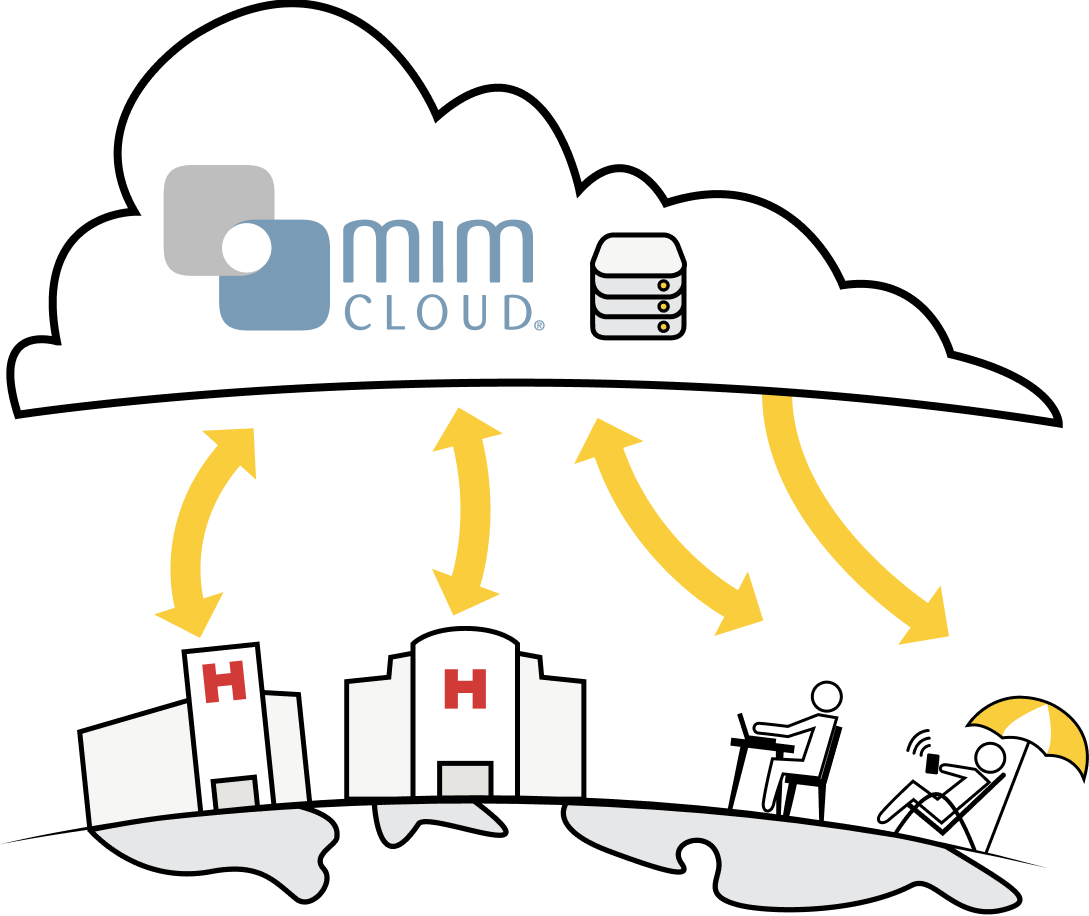 MIMpacs, MIMcloud, and MIMcloud Assistant
Extend MIMpacs™ with MIMcloud and MIMcloud Assistant™
MIMcloud securely hosts image data to allow users to maintain access off-site.
MIMcloud Assistant can be used to route PACS data transfers to MIMcloud automatically, at no charge.
MIMcloud Assistant accepts standard DICOM transfers for institution-wide compatibility.
MIMcloud Assistant is vendor-neutral and compatible with PC and Mac®.
A single server can route to multiple MIMcloud users or groups.
All PHI is encrypted for transfer and storage to support HIPAA compliance.