MIM SurePlan™ LiverY90
A Comprehensive Solution for Y90
MIM SurePlan LiverY90 provides timesaving tools for liver and tumor segmentation, deformable registration, and post-treatment dosimetry using Y90-PET and Bremsstrahlung SPECT.
---
Timesaving Tools
MIM SurePlan LiverY90 is specifically engineered for Y90, making efficiency a top priority.
A recent study1 in the Journal of Nuclear Medicine demonstrated a 70% reduction in time compared to manual outlining of the liver.
Lobe and Liver Segmentation
Segment the lobe and liver with atlas-based segmentation and Contour CoPilot®.
Post-Op Dosimetry
Calculate dose using Y90-PET and Bremsstrahlung SPECT. Calculate isodose curves/DVH on PET/SPECT using the Local Disposition Method or MIRD Kernal.
Multi-modality rigid and deformable fusion.

Integrated custom reporting tools.

Post-op dosimetry for Y90-PET and SPECT.

Vendor-neutral Y90 microspheres dose calculation.
Timesaving Tools
With MIM SurePlan LiverY90, there is no longer a need to wait for the 3D lab to provide you with liver volumes or use software not designed for this purpose. Through atlas segmentation, you can significantly reduce the time required to generate liver volumes. Industry-leading segmentation tools are also available for tumors and the lungs.

Easily Incorporate Multiple Modalities
Multiple modality image fusion is available, allowing comparison of PET, SPECT, CT, MR, and CBCT. Deformable image registration is also included for cases where there are differences in positioning, size, and organ movement.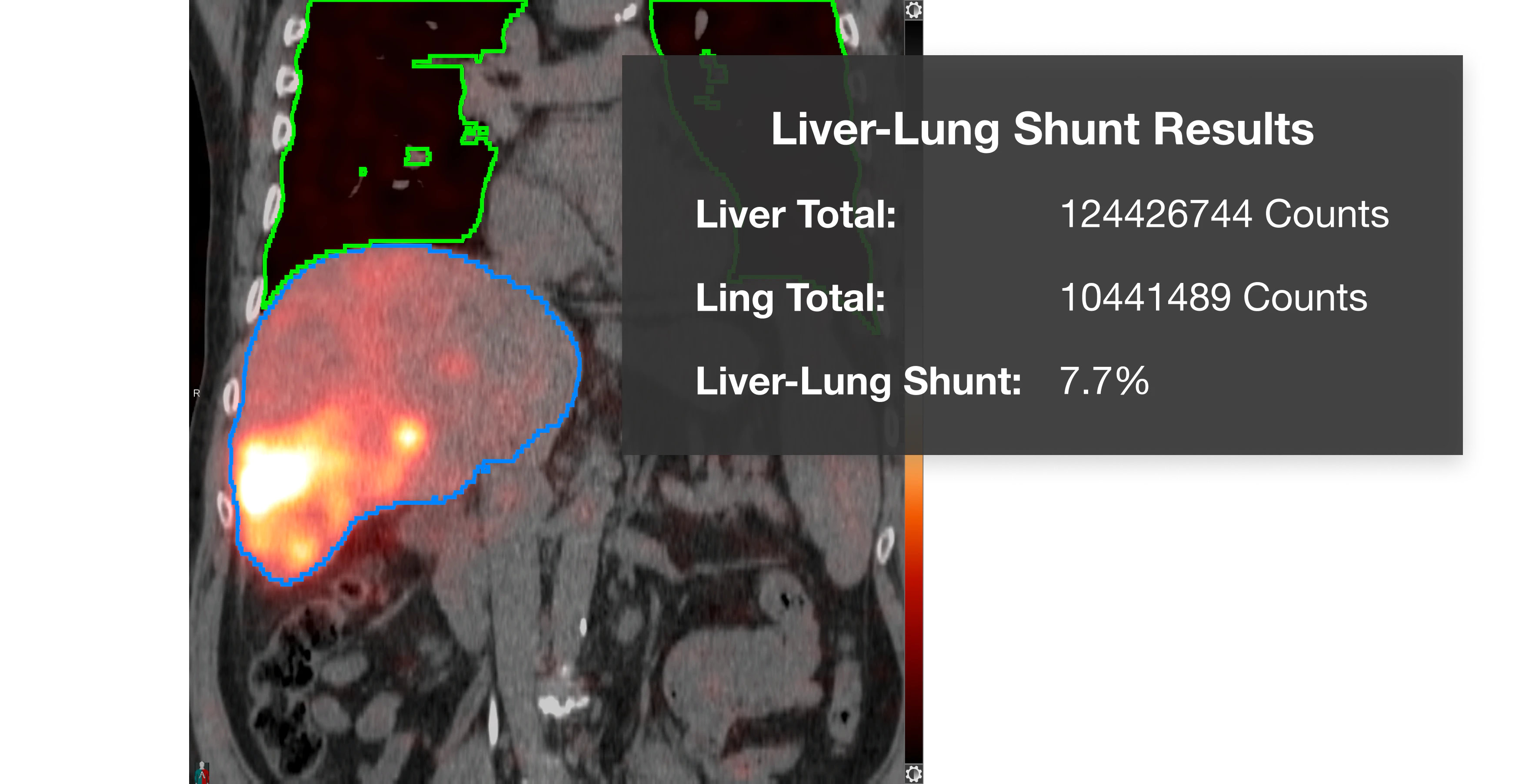 Post-Therapy Dosimetry
MIM SurePlan LiverY90 provides tools for dose calculation using Y90-PET and Bremsstrahlung SPECT. This allows you to calculate isodose curves/DVH on PET/SPECT using the Local Deposition Method or MIRD Kernal. Therapy response evaluation is possible with automated tools for serial exam comparison.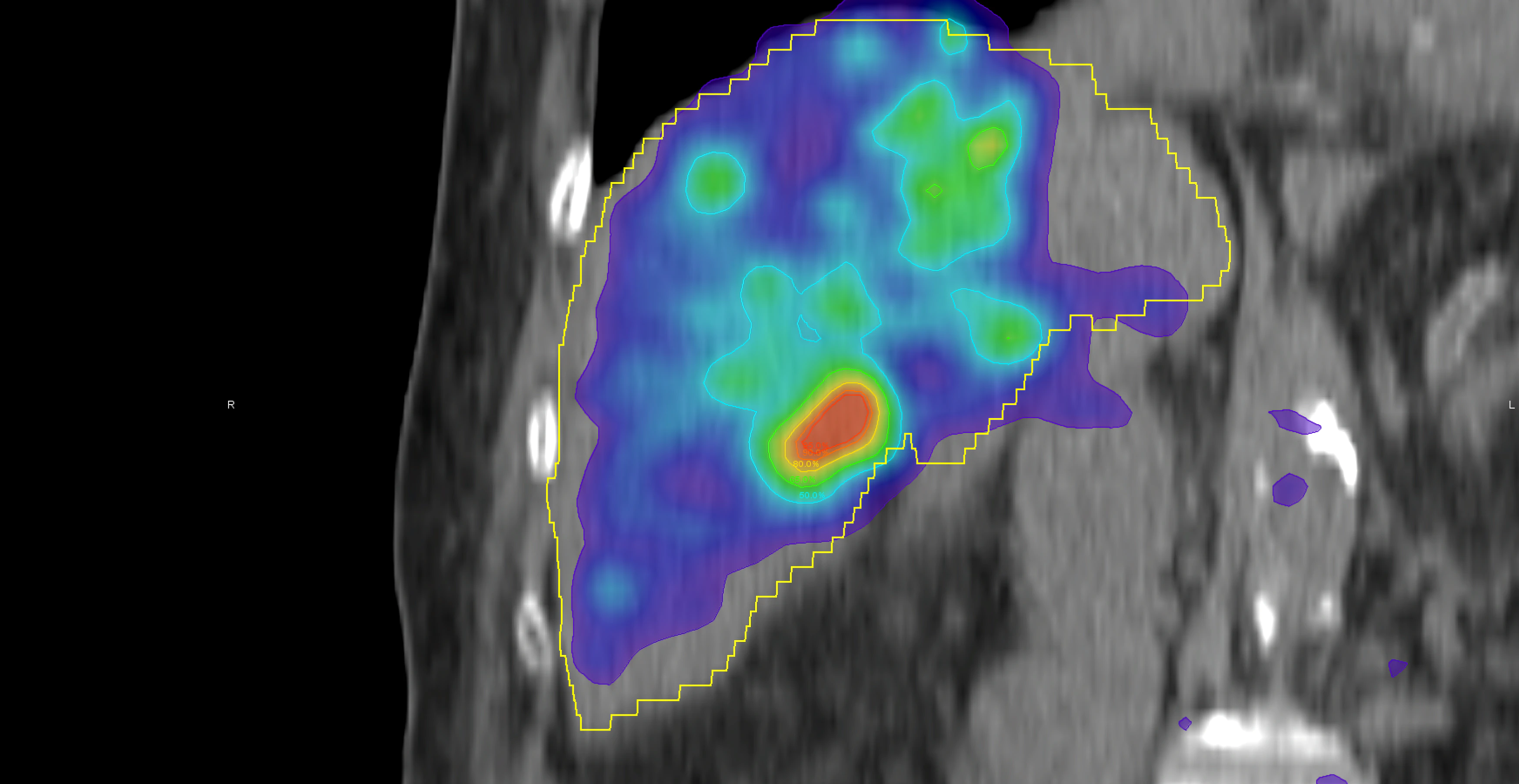 Integrated Reporting
MIM SurePlan LiverY90 offers an integrated reporting solution that allows for incorporation of images and statistics into reports to better describe the post-treatment course. Dictated text can be pulled into reports from PowerScribe® 360 and exported to PDF or DICOM structured reports.