Transform Consultations
Mobile MIM helps physicians convey clarity to patients during consultations.2

Comprehensive multi-modality support opens the door to connecting with patients in a whole new way, and sending studies to VueMe is only a tap away.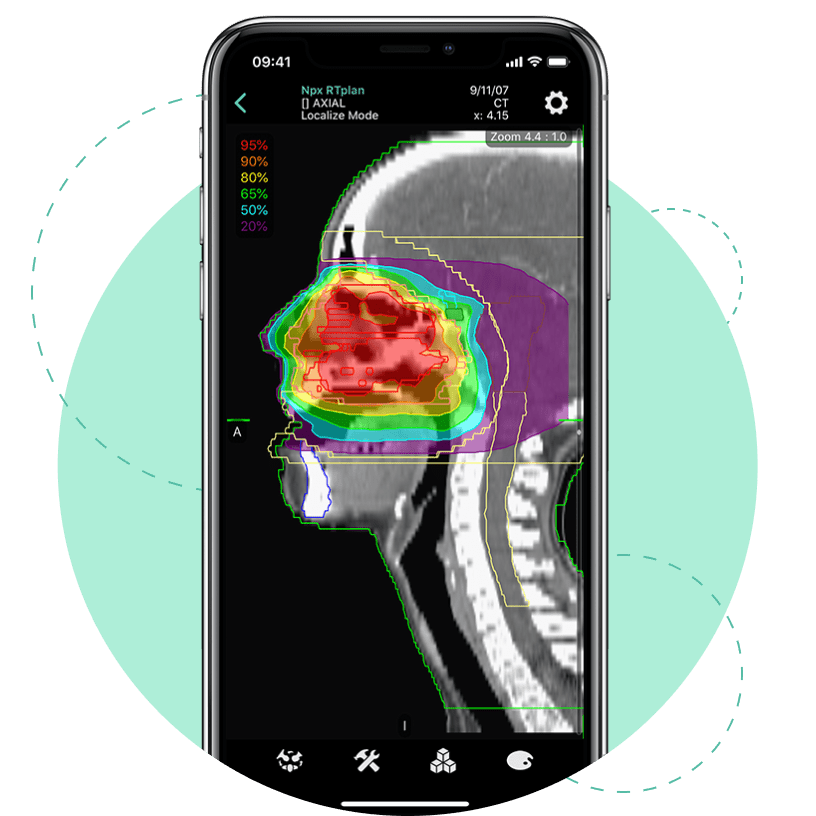 Connect to your MIM Workstation and MIMcloud®
Import patient studies by connecting wirelessly to a MIM workstation

Connect to MIMcloud, MIM's cloud-based storing, sharing, and viewing resource

Keep data within your local network or access data securely off-site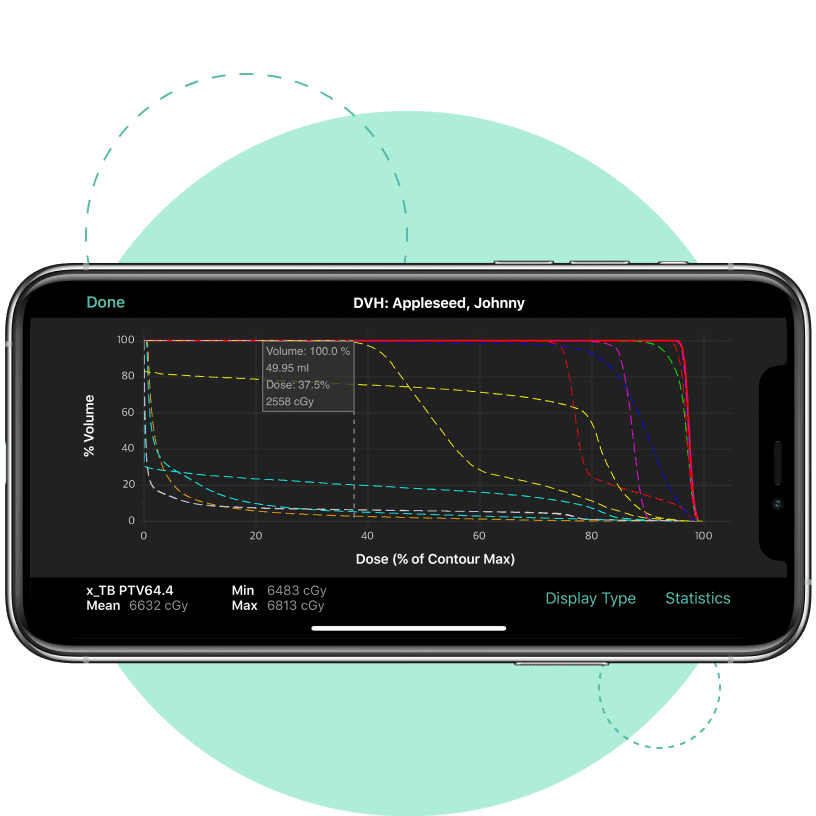 Clinical Diagnostic Tools that Go Where You Go
Create annotations

Perform pin-to-pin measurements

Calculate standardized uptake value with the SUV tool

Evaluate dose with the DVH viewer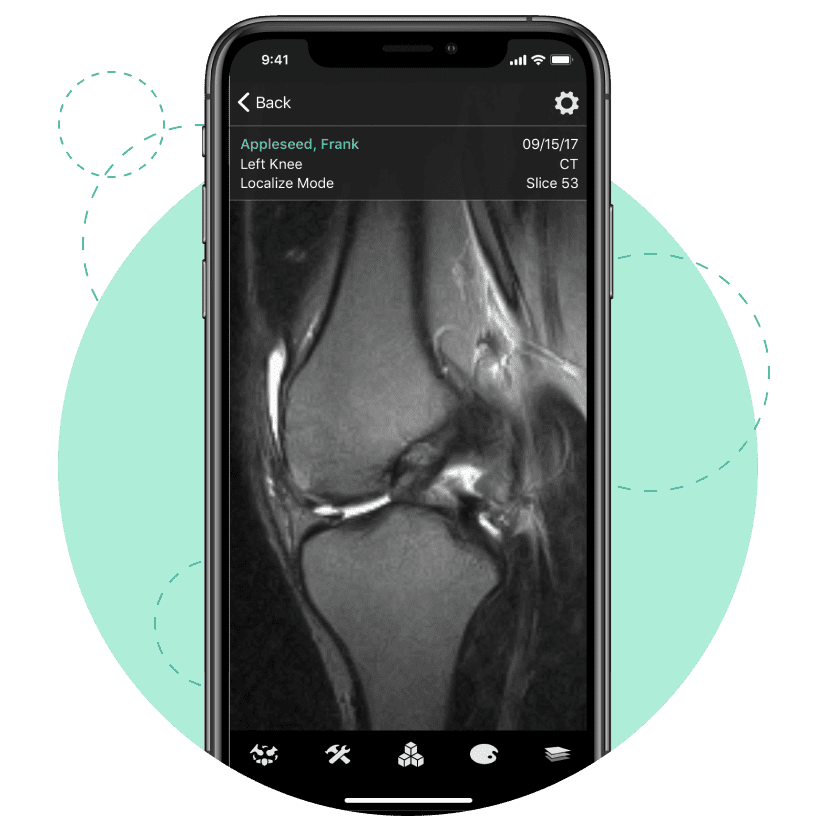 Approved for Clinical Diagnostic Use
Open up new possibilities for radiation oncologists, dosimetrists, radiologists, and clinicians.
View, Register, Fuse, and Display Studies
Read an array of modalities including:
Review contours, DVH, annotations, and isodose curves from radiation treatment plans with just a few taps.
SPECT | PET | CT | MRI | X-Ray | Ultrasound
Footnotes
1 Intended Use / Indications for Use: The Mobile MIM software program is used for the viewing, registration, fusion, and/or display for diagnosis of medical images from the following modalities: SPECT, PET, CT, MRI, X-ray and Ultrasound. Mobile MIM can be used to review images, contours, DVH, and isodose curves from radiation treatment plans. Mobile MIM can be used to approve these plans. Mobile MIM provides wireless and portable access to medical images. This device is not intended to replace full workstations and should be used only when there is no access to a workstation. This device is not to be used for mammography.
2 Furber L, Murtagh GM, Bonas SA, Bankart JG, Thomas AL. Improving consultations in oncology: the development of a novel consultation aid. Br J Cancer. 2014;110(5):1101–1109. doi:10.1038/bjc.2013.749 Visit Source ➝