Grow with Us
Build and apply your knowledge and skills to a fast-growing healthcare company.
Join a Team
Our team-focused and customer-centric approach are a few reasons why MIM is a Top Workplace.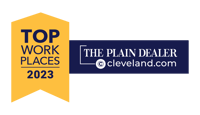 Make a Difference
We aim to impact our community through volunteer events at local shelters, book banks, schools, parks, and organizations.

Why MIM?
We may be a small company, but our impact on healthcare worldwide is massive.
Our benefits are competitive, and we provide profit-sharing because we attribute our success to our employees' passion and dedication.
MIM's casual and collaborative work environment drives us to continually push each other to meet the high bar set by our customers, and ourselves.
Learn More About MIM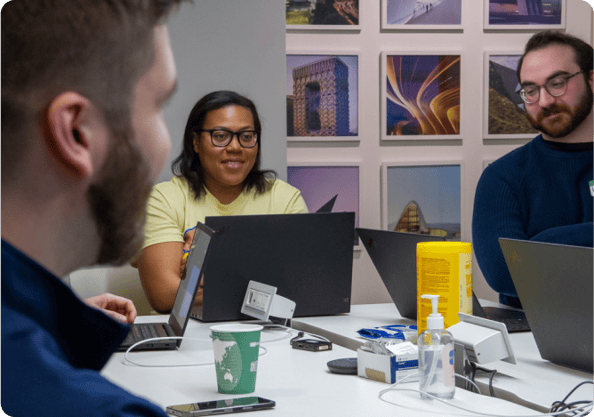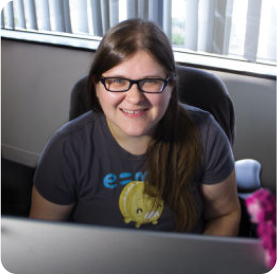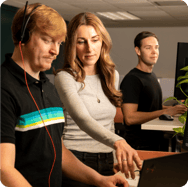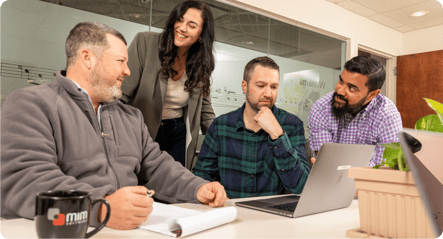 A Culture Shaped by You
We understand that work-life balance is key to employee success. Enjoy our open workspaces, game room, Cantina with free snacks, library, and fitness center. We also offer company events to help you get away from your desk. (Did we mention free snacks?)
Operations
"MIM has an energetic and productive culture that makes each day feel like a new and exciting challenge. Our managers foster great collaborative environments for our teams to be creative and innovative at all times."
Sammi Brabson
Business Analyst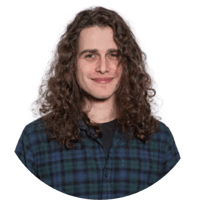 Research Engineering
"MIM fosters an excellent environment for camaraderie. Employees are friendly and have space and time to get to know each other inside and outside the workplace."
Ethan Platt
Senior Research Scientist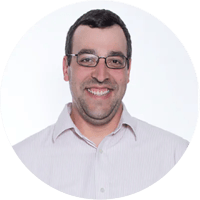 Sales
"I enjoy working for a company that allows creativity and embraces it. The ability to build upon our responsibilities professionally and personally through standard growth channels gives me a much higher job satisfaction than previous career choices."
Jason Wild
Account Executive
Equal Opportunities
MIM Software is committed to fostering a diverse and inclusive culture where everyone can contribute and thrive. We will encourage, support, and learn from each other's perspectives. This is both the right thing to do and vital: diverse perspectives fuel innovations that enhance patient care.
Interviewing with MIM
Initial interviews are conducted by MIM's People Operations team. We will always contact you through the appropriate communication channels you provide—such as email, telephone, or video conference—and never through text message or chat.


Scammers Are on the Rise
Please let us know if you notice something off during your interview process. For example, a MIM employee will never solicit money from you or use their personal email address to contact you. If you suspect a non-MIM employee might be posing as an interviewer, please contact us at jobs@mimsoftware.com.
Interested in Joining MIM Software?
Those applying to our Cleveland or Brussels offices, please apply below.

For our Chengdu and Beijing offices, please send your résumé to

Additionally, if you have any questions, please email jobs@mimsoftware.com.
Privacy Policy for European Applicants
TD-507: Last Updated: August 8th, 2018
This "Privacy Policy for European Applicants'' (hereinafter: "Privacy Policy'') regulates the processing of your Personal Data by the party responsible for such processing:
MIM Software® Brussels BVBA, with its registered office at Drukpersstraat 4, 1000 Brussels, Belgium, registered with the Crossroads Bank for Enterprises (hereinafter: "KBO") under number 0560.690.682, and including its subsidiary enterprises whose names are listed at the end of this policy (hereinafter: ''MIM Software'').
MIM Software considers it of the utmost importance that your Personal Data is processed in conformity with current legislation and regulations in order to protect your privacy.
Please read this Privacy Policy through very carefully, as it contains your rights and obligations vis-à-vis MIM Software.
MIM Software reserves the right to make amendments to this Privacy Policy. Since this Privacy Policy may be revised or updated at regular intervals, we advise you to consult this Privacy Policy as well as the website at http://www.mimsoftware.com regularly to ensure that you keep yourself informed of any such amendments.
Article 1 – General
1.1. If you (i) complete and/or send the application form or (ii) apply for a position online through our website, LinkedIn-page, or through a head-hunter or interim office, or if you send us an e-mail with your application, this means that you (hereinafter: "the Applicant") agree to the processing of your Personal Data by MIM Software, and to the entering of your Personal Data in our database. It also means that you agree to this policy in the event that we process your Personal Data on receipt thereof from a recruiter, head-hunter or interim office.
1.2. Through this Privacy Policy, MIM Software is additionally complying with European Regulation 2016/679 dated 27 April 2016, concerning the protection of personal data (hereinafter: "General Data Protection Regulation" or "GDPR").
Article 2 – Personal Data
2.1. The Personal Data with which the Applicant is obliged to furnish us is as follows:
the Applicant's contact details, i.e. name and address, e-mail address, gender, H-1B and/or L1 requirements;
the Applicant's education and training, i.e. secondary school, university, courses, etc.;
the Applicant's resume; and
questions related to Applicant's work ethic, challenges.
2.2. The Personal Data with which the Applicant may furnish us at his own discretion is as follows:
date of birth
age
references
hobbies & interests
links to any of the Applicant's social media profiles
2.3. MIM Software compiles and processes the Personal Data provided by Applicants:
directly or by means of forms and/or attached resumes through MIM Software's Jobs page (URL: https://www.mimsoftware.com/about/careers); and
in addition, MIM Software collects and processes Applicants' Personal Data through personal contact, telephone conversations and/or e-mails.
Article 3 – Purposes of the data processing
3.1. General purposes:
We handle Personal Data in the strictest confidence, and we use it solely for application procedures at MIM Software.
3.2. Transfer of data to third parties:
We do not transfer any Personal Data to third parties unless we are obliged by law to do so.
3.3. Internal transfer of data:
The Applicant declares that he agrees to the further processing of his Personal Data at MIM Software and the affiliated enterprises, for example MIM Software Inc.
Article 4 – Duration of the data processing
MIM Software stores all Applicants' Personal Data during the recruitment and selection procedure. We also retain this Personal Data for a period of two years subsequent to the recruitment and selection procedure. In this connection, we always consult local legislation relating to the storing of such data, and comply with such legislation. On expiration of the aforesaid period, the relevant Personal Data is fully erased from MIM Software's system.
Article 5 – Your rights
5.1. Right of access:
The Applicant has the right to obtain access to his Personal Data, as stored by MIM Software, free of charge at any time. The Applicant's right of access relates to an overview of the Personal Data compiled by MIM Software by collecting the data provided by the Applicant himself. However, the right of access does not entitle the Applicant to access any internal memoranda drawn up by the authorized staff members or persons appointed at MIM Software.
MIM Software enables Applicants to access their data by submitting a written request (including a copy of the front of their identity card) via:
5.2. Right to rectification and restriction:
The Applicant is at liberty to decide whether or not he chooses to share his Personal Data with MIM Software. In addition, the Applicant always has the right to request us to rectify or supplement his Personal Data.
The Applicant is also entitled to request us to restrict the processing of his Personal Data to the data necessary to the identification of the Applicant and his qualification for a certain position.
5.3. Right to object:
The Applicant also has the right to object to the processing of his Personal Data for serious and legitimate reasons.
5.4. Right of free transfer of data:
The Applicant is entitled to obtain his Personal Data - as processed by MIM Software - in structured, (digital), accessible and legible form and/or to transfer such data to other responsible parties.
5.5. Right to withdraw consent:
Insofar as processing of the data is based on prior consent granted by the Applicant, he has the right to withdraw such consent.
5.6. Right to be forgotten (right to erasure)
The Applicant is always entitled to request us to erase his Personal Data. The Applicant is aware that any such request to erase his Personal Data means that MIM Software will no longer consider his application.
5.7. Exercise of rights:
The Applicant is entitled to exercise his rights by submitting a written request (including a copy of his identity card) via:
5.8. Right to lodge a complaint:
The Applicant has the right to lodge a complaint with the Belgian Data Protection Authority:
Data Protection Authority
Drukpersstraat 35
1000 Brussels, Belgium
Tel +32 (0)2 274 48 00, Fax +32 (0)2274 48 35
E-mail: contact@apd-gba.be
Naturally, the Applicant is always at liberty to lodge a complaint with his own local or national Data Protection Authority as well. Subsequent to this, relief at the Civil Court is still possible.
If the Applicant suffers damage as a result of the processing of his Personal Data, he may submit a claim for compensation.

Article 6 – Security and confidentiality
6.1. MIM Software has devised security measures which have been implemented at a technical and organisational level. The purpose of these measures is to avoid any erasure, loss, forgery, amendment, unauthorized access or erroneous notification to third parties of the collected Personal Data, as well as all other unauthorized processing of such data.
Article 7 – Third-party access
7.1. In order to be able to process the Personal Data, MIM Software grants its personnel access to the Personal Data to the extent that is necessary for one of the purposes of processing specified.
7.2. MIM Software guarantees a similar level of protection by making contractual obligations enforceable for its personnel and agents which are similar to this Privacy Policy.
Annex 1 : list of MIM Software's entities
USA
MIM Software Inc.
25800 Science Park Drive, Suite 180
Cleveland, OH 44122
Belgium
MIM Software Brussels BVBA (VAT BE 0560690682)
Drukpersstraat 4
1000 Brussels – BELGIUM
CHINA
MIM Software Beijing Co., Ltd.
Suite 605, Viva Plaza
No. 29 Suzhou Ave.
Beijing 100080