MIMneuro®
Visualize the Difference in Brain Analysis
With our quantitative analysis software at work, we make it easy for you to review your exams and gather your results. Experience multi-tracer support and quick quantitative analysis – all at your fingertips.
---
Multi-Tracer Support
MIMneuro supports:
PET - FDG, Amyvid™, NeuraCeq™,

Vizamyl™

.

SPECT - HMPAO, DaTscan™.
Build your own normal database for additional tracers.

Dynamic image analysis.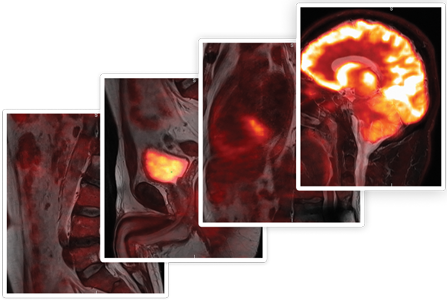 Easy Visual Analysis
Voxel-based analysis with color-coded overlays.
Cluster analysis to refine your results for more confident interpretation.
Region-based analysis with Z-score tables and SUVR statistics.
Cortical surface projections for an overall visual perception.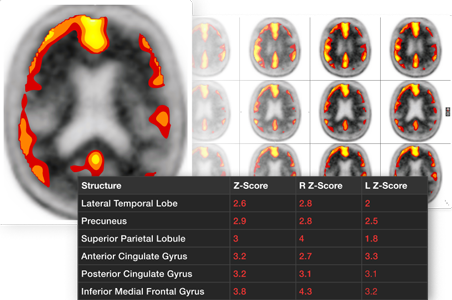 BrainAlign™
Accurate Registration Technique
Effectively align your scans for accurate quantitative analysis.
BrainAlign™, our landmark-based deformation algorithm, ensures consistency and accuracy for each case.
Multiple-template registrations accommodate for specific tracers.
MIM Zero Footprint
Securely access all MIM Software products with the same licensed features you have in the clinic from home, while traveling, or anywhere you have internet access.
Simple log-in process through any modern web browser.
No local hosting, plugins, or VPNs are required.
All encrypted clinical data is available by utilizing automated mirroring.
Control access to specific licenses on a per-user basis.
Achieve real-time collaboration with colleagues or referring physicians.
---
MIM Zero Footprint requires only a modern web browser for setup. Click "Contact Us" below or call 866-421-2536 to request a demo.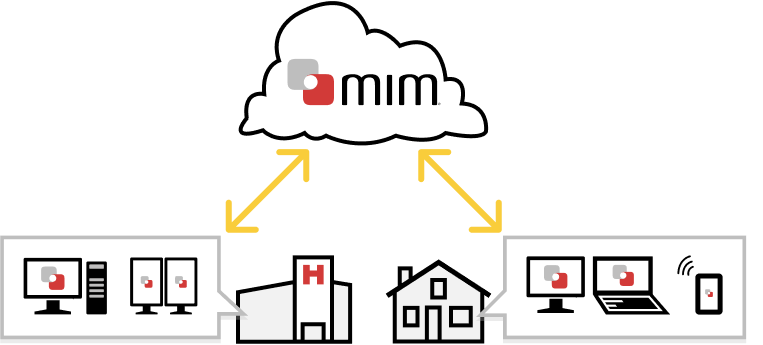 A fundamental goal for our company is to provide superior customer service. Our sales people and applications specialists work very closely with our engineers, and together they all work in customer service. All our people know our products of course, but just as importantly know our customer's needs and problems."
Dennis Nelson, PHD
Founder & President
MIM Software inc.
Cleveland, OH, United States