Remote Access
Imaging Anywhere, Imaging Everywhere
MIM Software® provides our customers with access to imaging through various technologies including a mobile platform. Your mobile devices are with you wherever you go. Now, take the power of MIM® with you.
---
Download studies from MIMcloud® right to your mobile device or open MIM using our Mobile MIM™ app for the iPad® or iPhone®.
If you can't get to a workstation, you can get the full version of MIM on your mobile device when using a thin-client solution.
MIM Zero Footprint™
MIM Zero Footprint gives you the ability to securely access all MIM products with the same licensed features you have in the clinic from home, while traveling, or anywhere you have internet access.
Simple log-in process through any modern web browser.
No local hosting, plugins, or VPNs are required.
All encrypted clinical data is available by utilizing automated mirroring.
Control access to specific licenses on a per-user basis.
Achieve real-time collaboration with colleagues or referring physicians.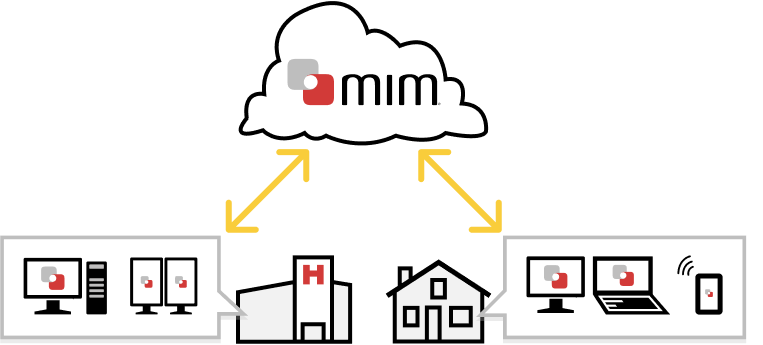 Thin-Client Solutions
Access MIM from a Computer or Mobile Device
Secure, on-site storage backed up to MIMcloud supporting HIPAA compliance.
Use the full version of MIM on mobile devices, even while connecting through Citrix®.
Open studies in multiple locations with consistent speed powered from a virtual server.
No need to invest in new, high-performance hardware.
Access studies anytime from anywhere securely, without a VPN connection.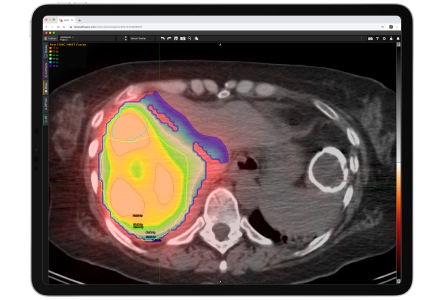 MIMcloud®
Secure, internet-based medical image service.
Provides an easily accessible resource for storing, sharing, and viewing your data.
Does not include a license of a desktop application.
Mobile MIM™ can display DICOM stored in MIMcloud via iOS, iPadOS®, and macOS® applications.
Explore MIMcloud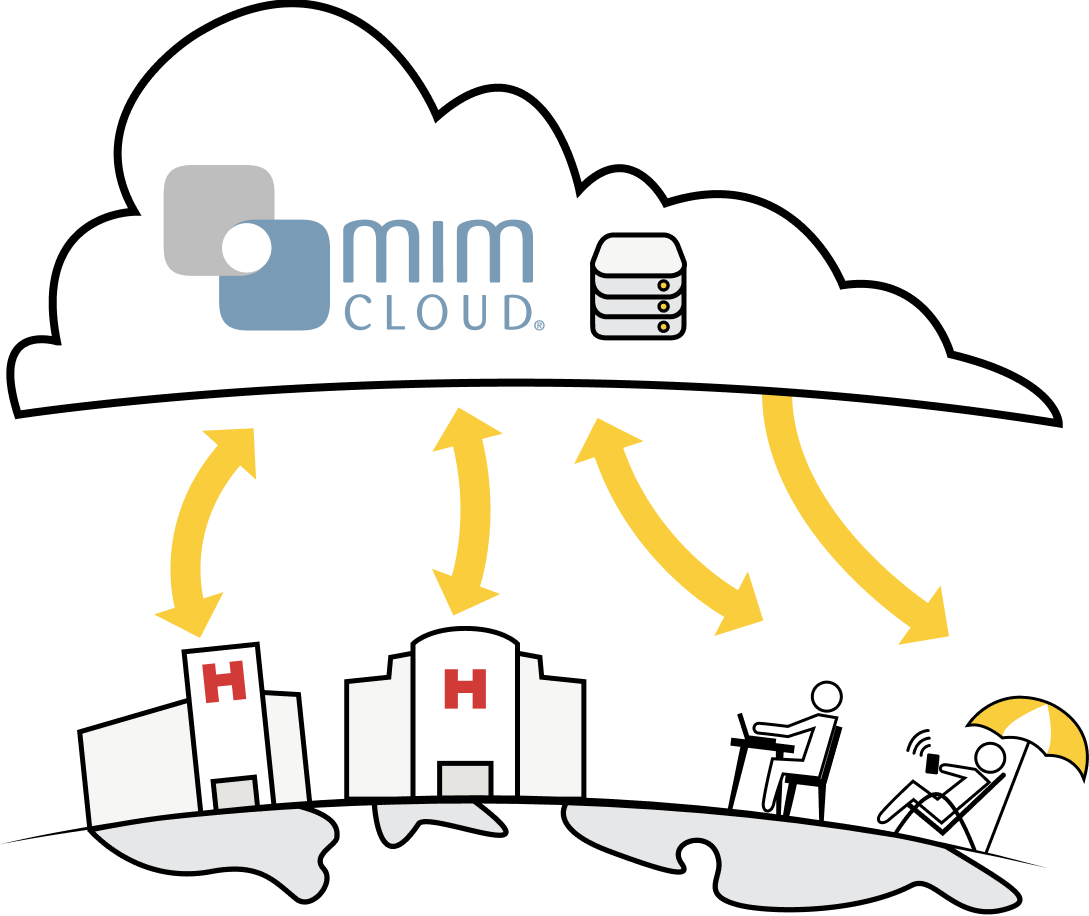 Mobile MIM™
Imaging Untethered
Explore new possibilities with Mobile MIM. Open studies and view images no matter where you are on our diagnostic imaging app for the iPad® and iPhone®.
Imaging professionals now have a portable solution away from their workstations.
Consult with peers for difficult cases and overreads.
Reduce image distribution delays.
Enhance referring physician and patient interaction.
Never rely on ad hoc mobile viewing solutions again.
Bypass the cost and headache of CDs.
Give hands-on image access to tumor boards or class members.
MobileMIM can display DICOM stored in MIM Cloud via iOS and iPadOS applications.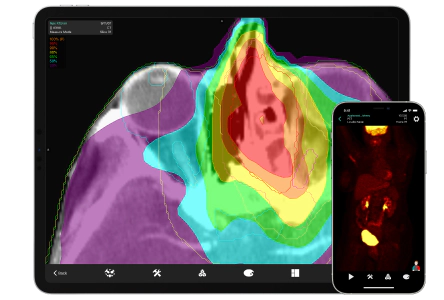 MIM Assistant®
MIM Assistant can function as an imaging server for Mobile MIM.
Configure MIM Assistant to cache a subset of data for mobile access.
Access patient studies with fast searching and viewing.
Keep data within your local network.
Access data off-site with VPN or other network extensions.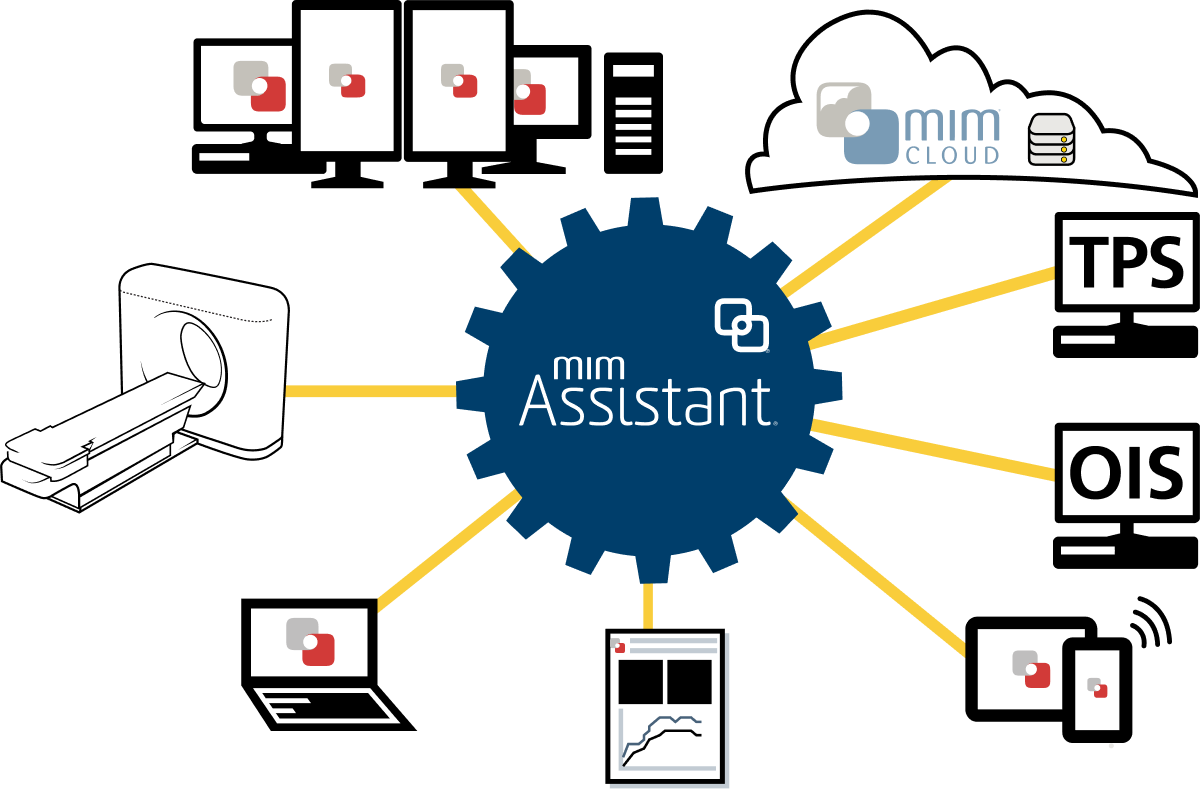 VueMe™
Get easy access to scans for patients to use to take to their doctor's office or to share with a family member or another referring physician.
Download VueMe from the App Store for the iPad®, iPhone®, and iPod touch®.
Free of charge for patients.
Specifically designed for patients to review their scans.
Review sample scans after downloading the app to get a sense of VueMe's functionality.
With a free, patient-designed MIMcloud account, easily share images with specialists or your loved ones.
Share data without MIMcloud with Airdrop®.
All data transfers through MIMcloud and Breeze are fully secure and encrypted for patient privacy.
To learn about MIMcloud and VueMe integration click here.
Explore VueMe
Download VueMe