MIM®
for macOS®
Imaging and Workflow Automation Software
MIM helps clinicians around the globe improve patient care with practical imaging solutions and timesaving workflow automation.
Radiation Therapy treatment plan visualization

Radiology & Nuclear Medicine diagnostic viewing

Fully customizable display and high-resolution multiscreen support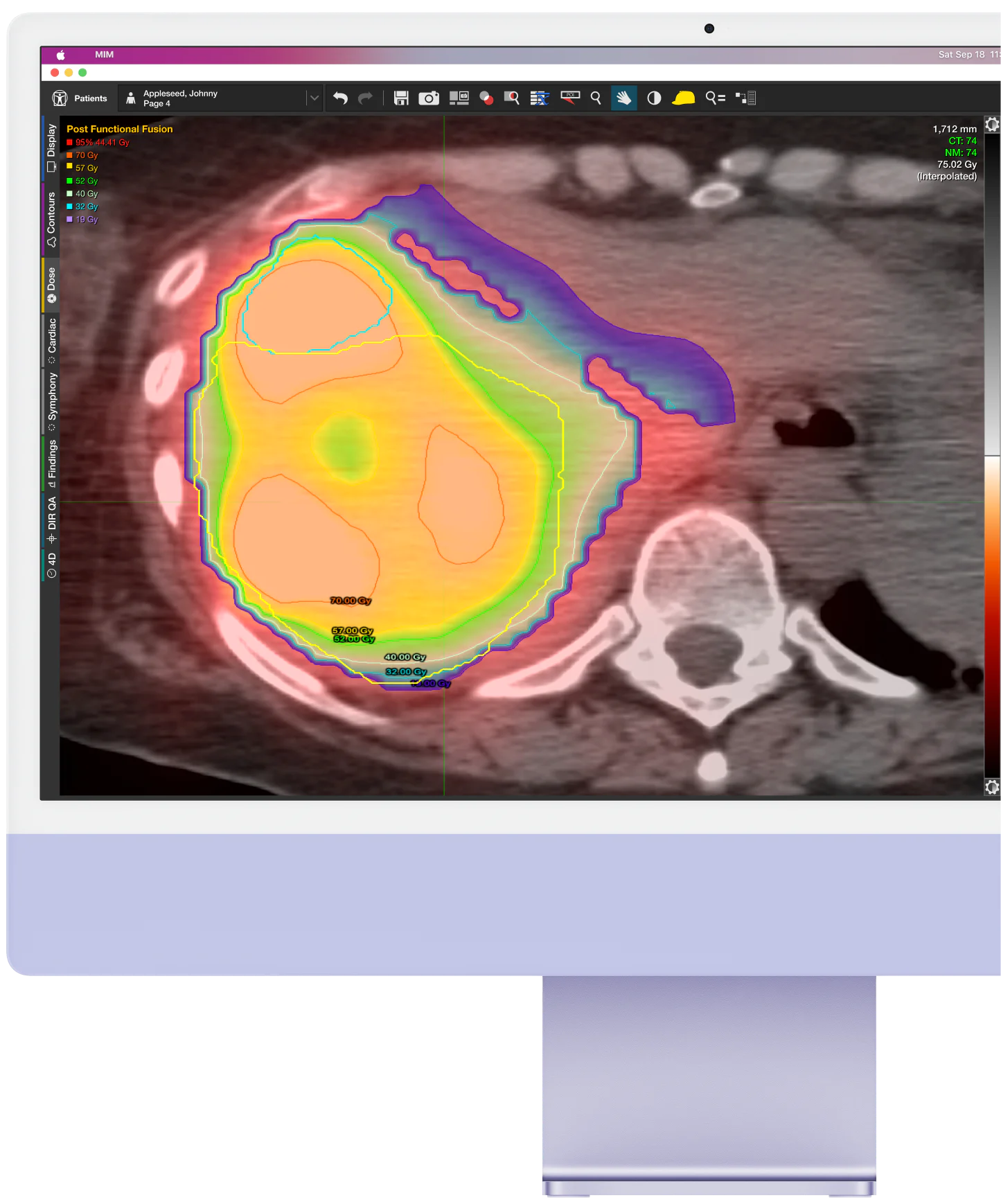 MIM's fundamental goal is to provide superior customer service.
Our salespeople and application specialists work closely with our engineers, and together they all work in customer service."
Dennis Nelson, PhD
MIM Software Founder
1 Intended Use / Indications for Use: The Mobile MIM software program is used for the viewing, registration, fusion, and/or display for diagnosis of medical images from the following modalities: SPECT, PET, CT, MRI, X-ray and Ultrasound. Mobile MIM can be used to review images, contours, DVH, and isodose curves from radiation treatment plans. Mobile MIM can be used to approve these plans. Mobile MIM provides wireless and portable access to medical images. This device is not intended to replace full workstations and should be used only when there is no access to a workstation. This device is not to be used for mammography.