Manage Connectivity and Service Statuses
Identify where services and automation are in transit and take action if necessary. Now, clinicians can pinpoint the status of a case within a workflow without contacting an administrator.
Configure and monitor your MIM server machine.
Review machine and Java information.
Located on-site by default, or off-site if you choose. If MIM System Manager is located off-site, it can operate even if your internal server goes down.
---
Monitor on-site servers including:
MIM Assistant®: Follow along with the status of planned jobs or review job history.
DICOM and License Servers: Monitor connectivity status, machine and MIM information, and Java versions.
MIM Workflows: View what's in the queue.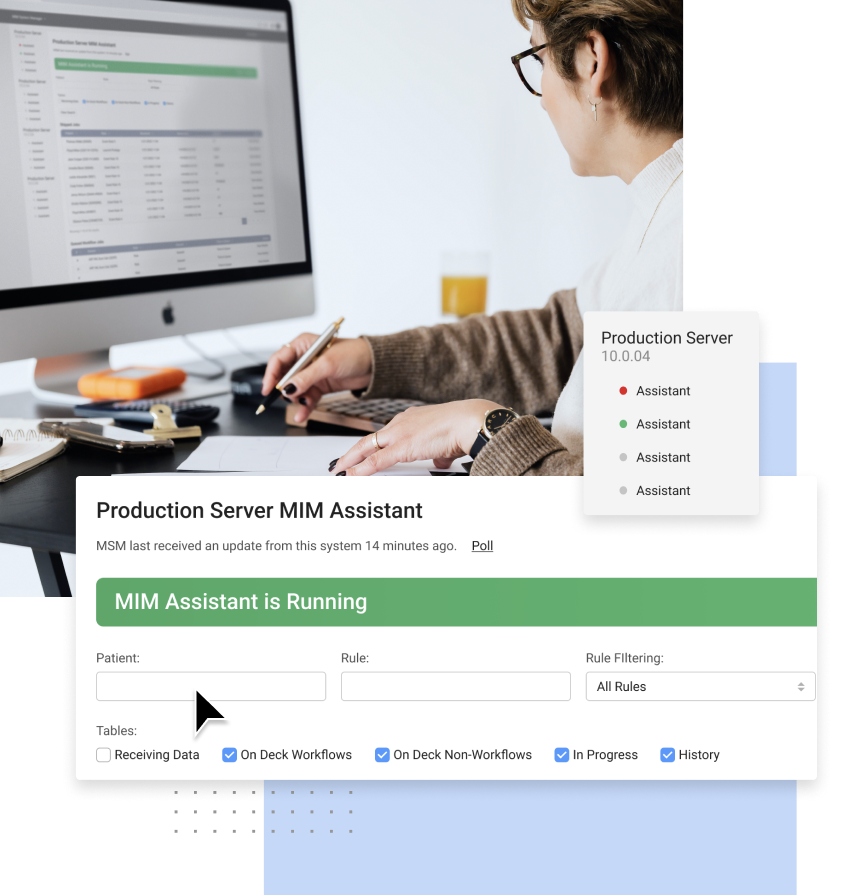 Monitor Workflow Progress
A status dashboard keeps you and your team current
Monitor jobs at all stages: queued, running, and completed.
Start, stop, and restart services.
View and filter patient names and IDs, as well as the designated MIM Assistant rules.
Track completion times.
Answer questions such as

"Has MIM Assistant created my contours?"
"Did Patient X get sent to MIM yet?"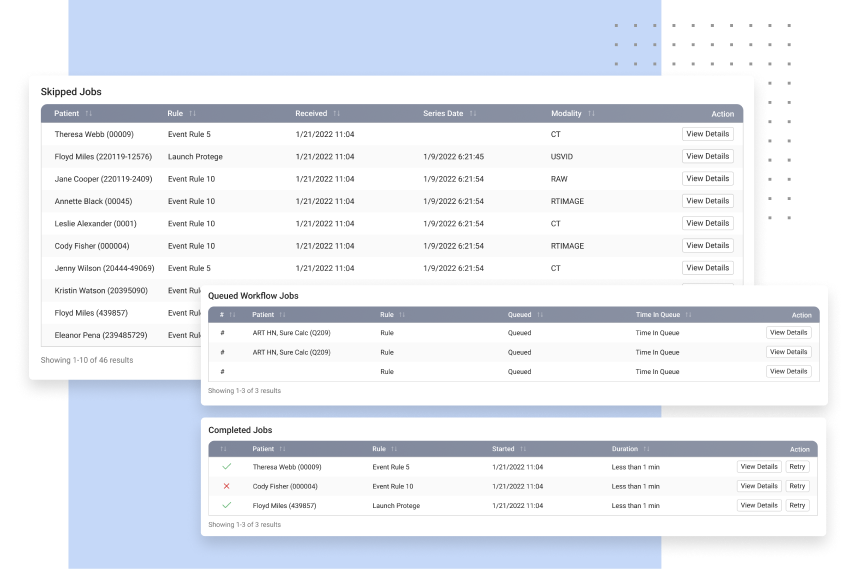 Access Through Your Web Browser
Log in from any device on the network and monitor all MIM services with ease. With MIM System Manager, there is no standalone software to install on each client — saving clinicians, IT, and administrators valuable time and resources.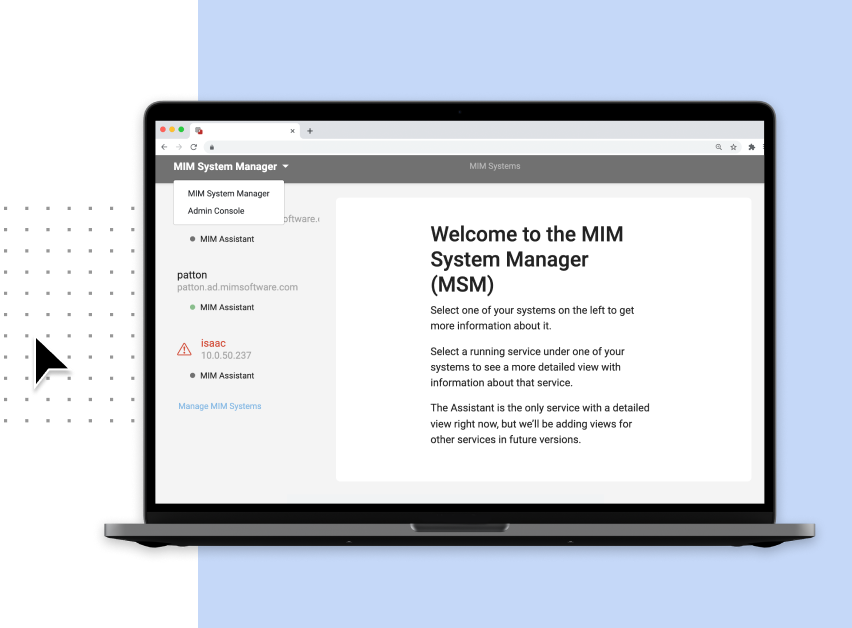 MIM System Manager is available for no additional charge for existing MIM customers.