MIM SurePlan™ MRT
Advancing Molecular Radiotherapy
MIM SurePlan MRT provides timesaving tools for organ and tumor segmentation, deformable registration, and voxel-based dosimetry for Molecular Radiotherapy for numerous SPECT and PET isotopes. Find out more in Multi-Tracer Theranostics below.
---
Practical Dosimetry Achieved
Calculating patient-specific dose doesn't need to add significant time to your workflow. Effective dosimetry, organ and tumor segmentation, deformable registration, and communication tools that help reduce clinical effort are all available in a single solution — MIM SurePlan MRT.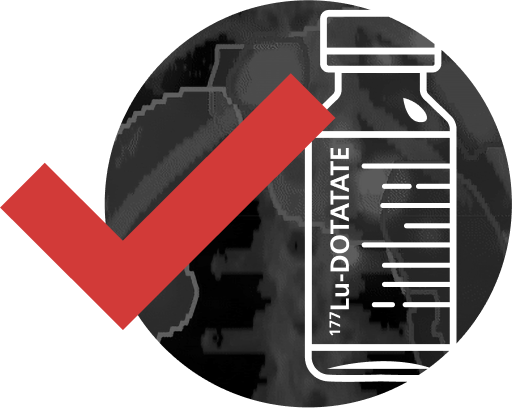 Advancing Molecular Radiotherapy
MIM SurePlan MRT standardizes the dosimetry process in a single, vendor-neutral solution. Automation is integrated at every step of the process to help Nuclear Medicine departments capture the therapy opportunity, without sacrificing patient care.
Vendor-Neutral Quantitative Corrections
MIM SurePlan MRT includes support for quantitative SPECT reconstruction – ensuring that reconstruction can be performed on your existing cameras. Additionally, having a vendor-neutral platform can help standardize reconstructions across your department.
Time-Saving AI Auto-Segmentation
Leveraging our experience in Radiation Oncology, MIM Software offers several industry-leading segmentation tools to help you save time in the dosimetry process. These include atlas-based segmentation available for normal structures, our new artificial intelligence platform for automatic segmentation of normal structures, and a single-click tool for tumor segmentation.
Single Timepoint Dosimetry
This state-of-the-art dosimetry process allows estimation of the absorbed dose with only a single SPECT/CT, further reducing the requirements needed to perform dosimetry.
Multi-Tracer Theranostics
MIM SurePlan MRT supports dosimetry for multiple SPECT and PET isotopes, including Lu-177, I-131, I-123, I-124, Cu-64, Cu-67, Ga-68, Ga-67, F-18, In-111, Tc-99m, Sm-153, Sr-89, Sn-117m, Y-90, Ac-225, Ra-223, Pb-212, Re-186, Re-188, and Zr-89.
Fully-Automated Registration
Save time and improve accuracy over conventional registration techniques with MIM's automatic image registration to propagate VOIs between timepoints with minimal or no adjustment.
Vendor-Neutral Quantitation
MIM SurePlan MRT provides vendor-neutral quantitative SPECT reconstruction with SPECTRA Quant® and planar corrections to provide activity concentration measurements for time-activity curve generation and dosimetry calculations.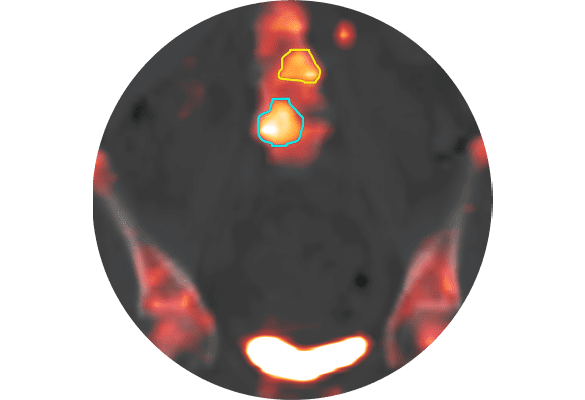 Patient-Specific Dosimetry
MIM SurePlan MRT performs voxel-based absorbed dose calculation using the patient's own anatomy. MIM SurePlan MRT calculates dose using the voxel s-value (VSV) schema in MIRD Pamphlet No. 17 and provides dose maps and DVH curves for analysis.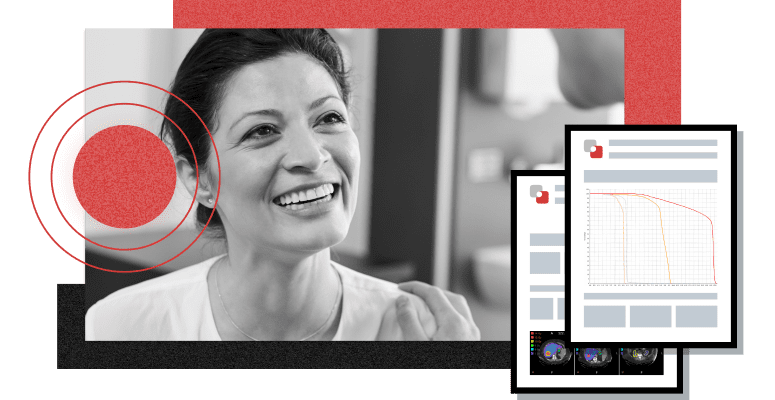 Integrated Dosimetry Reporting
MIM SurePlan MRT offers an integrated reporting solution that allows for the incorporation of images and statistics into reports to provide more information to referring physicians about the treatment course.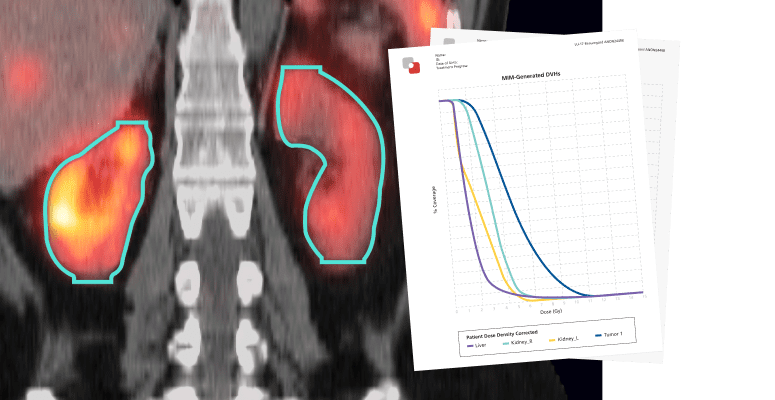 Stephen A. Graves, PhD
Why Dosimetry for Radiopharmaceutical Therapy Matters
Dr. Stephen A. Graves notes that dosimetry for radiopharmaceutical therapy is significant. In addition, he reminds us that the drug is the radiation-absorbed dose and not the radiopharmaceutical itself.
Contour ProtégéAI™
Make an Impact with Automated Contouring
Contour ProtégéAI is a clinically practical auto-contouring solution that uses deep learning algorithms to generate accurate initial results that require minimal editing. Auto-contouring is an essential part of the more holistic solution, MIM SurePlan MRT, designed to automate and standardize every step of your radiopharmaceutical therapy workflow – from image acquisition to reporting.