Workflows
Ensure Success the First Time
Contour QA, Boolean Operations, and Adaptive Recontouring
Standardize and Execute
–Quickly and Correctly
MIM Maestro's suite of contouring workflows standardize and execute complex clinical protocols quickly and correctly each and every time. Gone are the days of correcting a contour because of an unidentified error, or manually creating tedious CTVs and PTVs.
For retreatments, MIM Maestro's Adaptive Recontour workflow drastically reduces the time needed to draw new target volumes and significant OARs.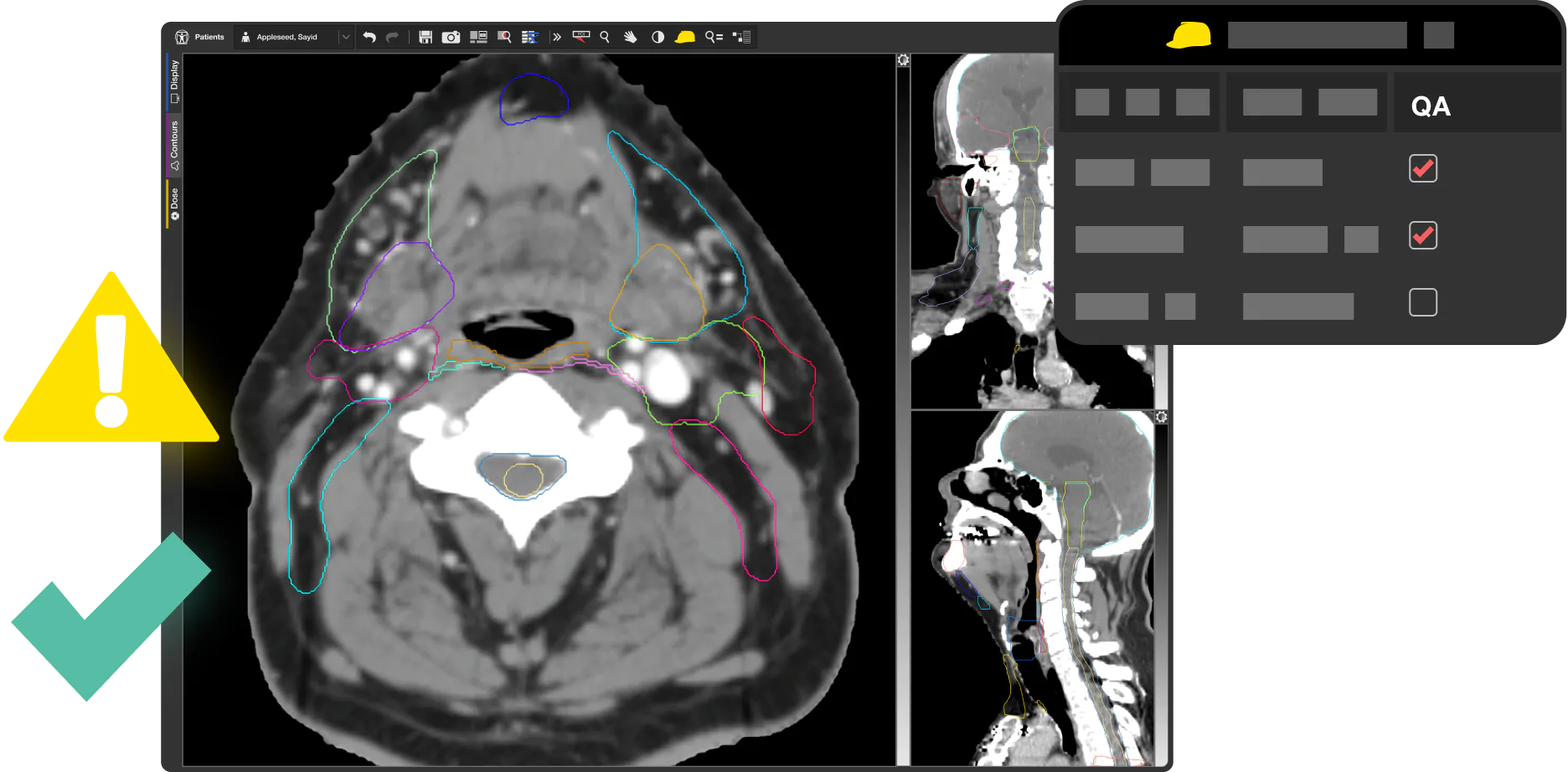 Identifies important potential errors including missing slices, holes, stray voxels, empty contours, etc. and guides the user through efficient correction.
Complete tedious sequences of boolean operations in one click.
Minimize effort adapting previous contours to current anatomy.
Why MIM?
Faster Contouring
Whether due to layout limitations or manual tools, many TPS fail to effectively and efficiently display registered images during contouring and slow your process.
MIM Maestro allows physicians to achieve their goal of optimal contours in less time with tools like PET Edge, Contour QA, Adaptive Recontouring, and more.
A Resident's Best Friend
Speed Up Your Learning
When AI can't be used, MIM Maestro's intuitive interface and intelligent contouring tools reduce the time spent contouring organs-at-risk (OARs).
Contour ProtégéAI®
Expedite Your Segmentation Workflow with Automated Contouring
Contour ProtégéAI is a clinically practical auto-contouring solution that uses AI-driven algorithms to generate accurate initial results and reduce editing. Designed to flexibly integrate into your existing treatment planning workflow, Contour ProtégéAI enhances your contouring process and saves precious time.
Resources
Download Additional Resources
Get more information on Physician Contouring using MIM Maestro®