Employee Benefits
What's in it for you?
Health & Wellness
---
Health, Dental, and Vision Insurance
We cover medical, dental, and vision insurance for all employees and dependents, at no cost to you.

MIM deposits your total deductible amount into a Health Savings Account (HSA), which covers medical expenses like co-pays or over-the-counter medicine. You can even invest what you don't spend into an income tax-free account for future health or finance goals.

We offer an Employee Assistance Program for mental health, financial, and legal concerns.
Location: Cleveland, OH, USA
Financial Well-Being
---
Profit-Sharing Bonus
A semi-annual bonus is provided based on our quarterly profits.
Retirement
A 401(k) with a 4% company match with no vesting schedule is available to all eligible full-time employees.
Location: Cleveland, OH, USA
Flexible Scheduling and Time Off
---
Vacation
We offer 20 days of vacation, plus standard holidays and a week-long winter break.

Sick leave

Volunteer time off
Flexible Scheduling
Work from home opportunities are available for all roles.

Take advantage of flexible hours to better fit work around your life.
Location: Cleveland, OH, USA
Personal Development and Volunteer Opportunities
---
Learning Opportunities
Full-time employees are eligible for up to $8k in continued education per year with additional opportunities and incentives for growth.

Attend workshops, and receive book and training reimbursement.
Volunteer Opportunities
Give back and help others during work hours with MUTTS — MIM United Together Through Service — at shelters, food banks, and much more.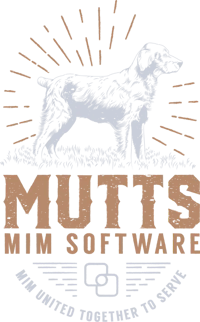 Location: Cleveland, OH, USA
Family Support
---
We offer parental leave to care for a newborn, newly adopted child, or recently-placed foster child.

We also offer disability insurance for injuries or illnesses occurring outside of the workplace.

MIM offers a payment, in addition to life insurance, in the event of accidental death or dismemberment.
Location: Cleveland, OH, USA
Office Perks
---
Free on-site snacks, coffee, tea, and more

On-site fitness center

Arcade with pinball, consoles, D&D, and more

In-house classes and workshops

MIM library with a wide variety of books
Location: Cleveland, OH, USA
Clubs and Organizations
---
Clubs
Investing Club

Robotics Club

Women's Club

Game Club

Rock Climbing Club

Musicians Club

Trivia Club

Volleyball Club

And more
Employee Resource Groups
Employee-formed resource groups provide support, enhance career development, and contribute to personal and professional development in the workplace.
Location: Cleveland, OH, USA