MIM Maestro®
Your Radiation Oncology workflow must evolve to accommodate your expanding imaging, contouring, and adaptive therapy requirements. MIM Maestro delivers automation and standardization of your therapy workflow beyond the capability of treatment planning systems.
---
Streamline your Pre-Planning Workflow
MIM Maestro's automation is flexible and designed to handle the varying treatments your clinic delivers.
MIM identifies incoming cases, uses customizable workflows to process them in a standardized way, and auto-saves sessions to hand off work seamlessly between clinicians, allowing your team to focus its time on qualitative planning decisions.
Reduce uncertainties.
Improve contour quality.

Expedite your SIM to treatment planning process.
Learn More
MIM Assistant®
Automate Series Management
Automatically process incoming patient data using workflows.
Automatically archive patients within a specified time frame.
Fully extract and utilize information.
Learn More
Read Less
With MIM Assistant, tasks are completed faster by automating series management. Easily create an environment that will automatically clean up patient data, transfer it, or even run incoming data through an automated workflow.
Now, you can receive generated atlas-based contours ready for editing or fusion images ready for review as soon as you sit down at your workstation. Automated rules and filters can be set in minutes and tested before they're scheduled for use.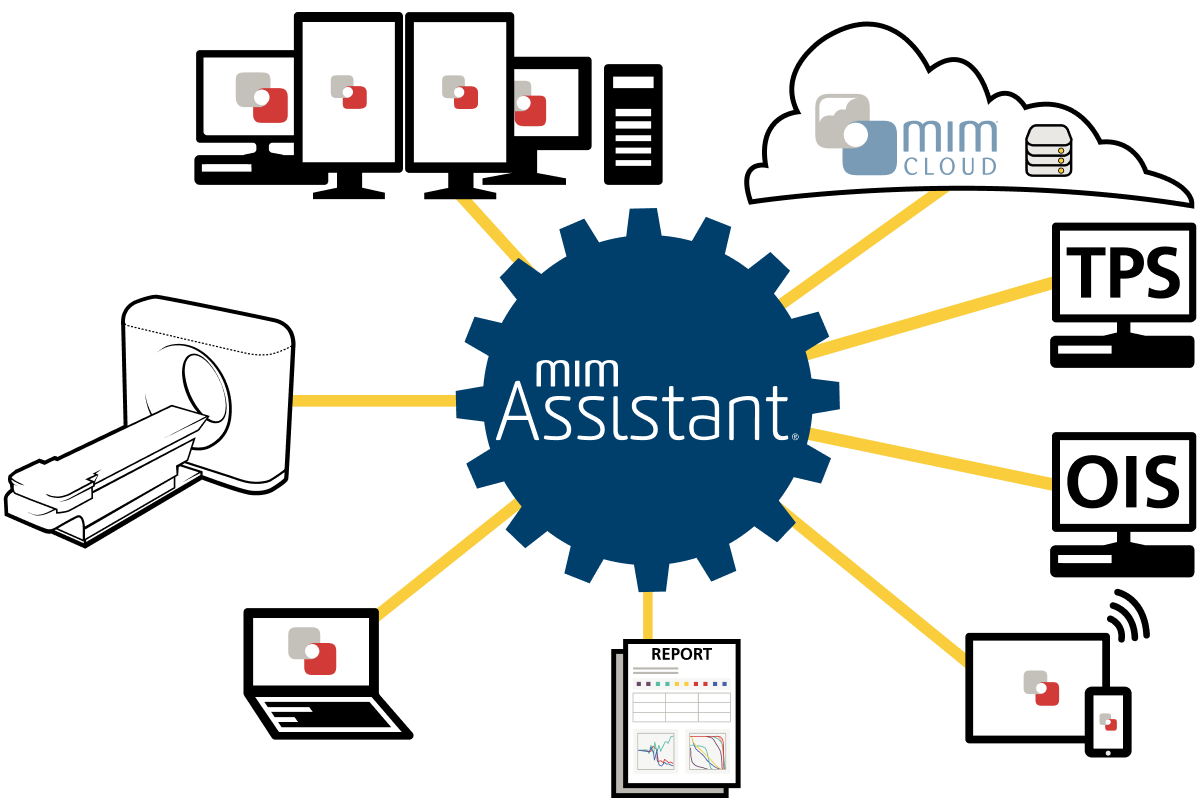 Additional Resources
Download additional information